News archives 2012
Follow Slash latest news on our networking pages:
In search of the secrets of Slash's sound
December 5, 2012 news
It's an accurate description of Slash's signature sound, and it seems so simple. So why is it so hard to get that famous tone? In search of the answers to this, I interviewed Ace Bergman, Slash's guitar tech on the Apocalyptic Love tour.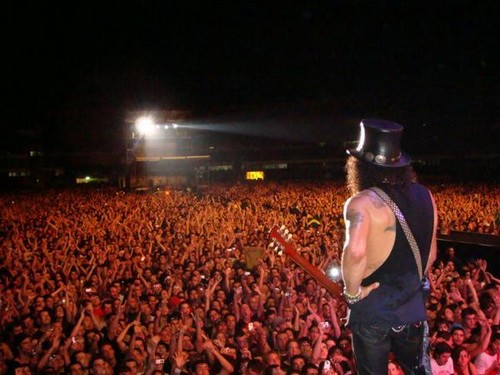 First 2013 tour dates in Eastern Europe announced
November 27, 2012 news
Slash, Myles Kennedy & The Conspirators will play in Turkey, Bulgaria, Romania, Hungary , Slovenia, Austria, Czech Republic, Poland, Lithuania, Russia, Finland, Norway, Sweden, Denmark, Netherlands and England.
Made In Stoke LP box set available
October 3, 2012 news
Made In Stoke is now being offered on vinyl. Presented in a hardback boxset, this edition includes 3 x 140g colored vinyl from Slash's gig in Stoke in July 2011.
Slash live in Sydney 2012 broadcast trailer
September 12, 2012 news
Filmed exclusively by Moshcam, Slash's sensational show at the Sydney Entertainment Centre will premiere on Friday 14th September at 10am AEST, free and in HD.
Slash visits with animals in Australia
August 22, 2012 news
Slash at the launch of the Bob Irwin Wildlife and Conservation Foundation in Brisbane, Australia. The foundation was formed to provide ongoing support to Bob Irwin in his life long commitment to preserving the planet's wildlife.
Todd Kerns & Frank Sidoris interview by DunlopTV
July 30, 2012 news
Bassist Todd Kerns and rhythm guitarist Frank Sidoris walk us through their rigs as well as relate their love of great gear, touring with Slash, and even evoke the spirit of Neil Diamond.
Slash revisits Appetite For Destruction
July 20, 2012 news
With Appetite For Destruction turning 25 tomorrow, Fuse spoke with Slash about Guns N' Roses' hard rock masterpiece and learned some… interesting things about the song "Paradise City".
Slash starting work on next album
July 15, 2012 news
During a new interview with RollingStone.com, Slash revealed that he is already looking ahead to recording his next album with Myles Kennedy & The Conspirators.
Slash about BandFuse video game
June 26, 2012 news
BandFuse seamlessly connects real guitars, basses and microphones to game consoles, empowering players to jam to a selection of hits. Slash will serve as guitar instructor, helping players master their instrument.
Slash demos the AmpliTube Slash app
June 15, 2012 news
Watch Slash use the official Slash app, AmpliTube Slash and walk you through the features while talking about how he used iRig while writing songs for his latest album Apocalyptic Love.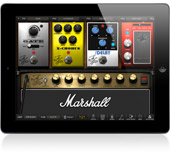 New series of AmpliTube Slash apps available
June 15, 2012 news
Here's the new series of AmpliTube Slash apps for iPhone, iPod touch and iPad and the inclusion of Slash's signature gear into the cutting edge AmpliTube Custom Shop desktop/laptop app and plug-in for Mac/PC.
Slash360 App now available
June 13, 2012 news
Experience Apocalyptic Love like never before, in the studio with Slash, Myles Kennedy & The Conspirators using the Slash360 Apps.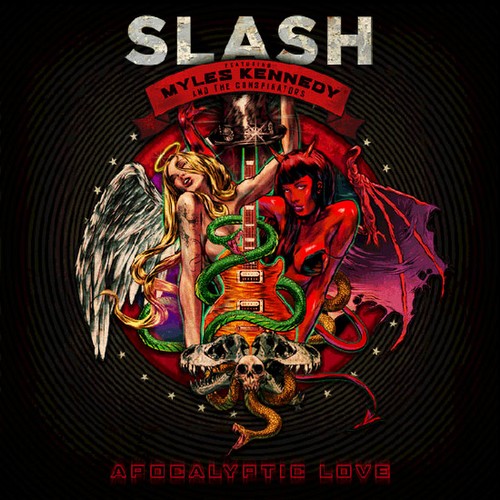 Waiting for Apocalyptic Love contest
May 15, 2012 news
As Apocalyptic Love is about to be released, participate in our free contest and get a chance to win one of the "Waiting for Apocalyptic Love" special packages.
Slash at Barefoot Recording Studios video
May 2, 2012 news
Slash at Barefoot Recording Studios, where he was finishing his upcoming album Apocalyptic Love which features Myles Kennedy & The Conspirators, and gives a little insight into his gear and recording process.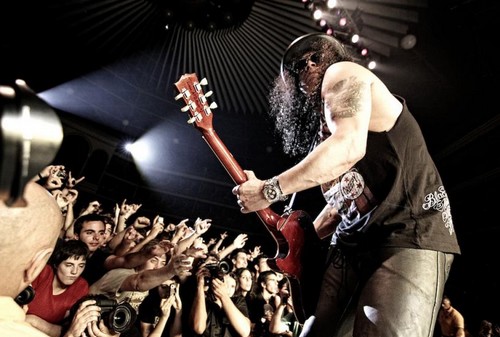 On stage with Slash
April 28, 2012 news
Get your chance to open for Slash on World Tour 2012: 20 cities, 20 unsigned bands.
"Lower" cover by The Xperience is online
April 27, 2012 news
The Xperience is a Slash cover band with an open unlimited line-up. Sharing audio tracks over the web without meeting each other, musicians record and gather songs originally performed by Slash with Guns N' Roses, Velvet Revolver or Snakepit.
Slash MXR Octave Fuzz signature pedal video
April 25, 2012 news
Dunlop Manufacturing presents the MXR Slash Octave Fuzz. Developed by Slash and the MXR Innovations engineering team over the years for his own personal rig, this extremely unique and multi-faceted pedal is now available to the public.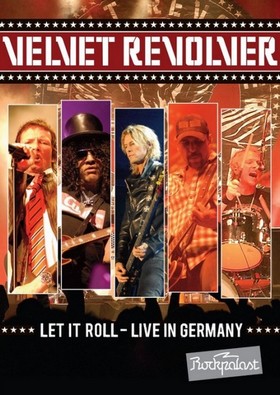 New Velvet Revolver live DVD due in May
April 16, 2012 news
Eagle Rock has set a May 25 release date for Let It Roll - Live In Germany, a new concert DVD from Velvet Revolver filmed at the Palladium in Cologne, Germany in March 2008.
Slash remembers Jim Marshall
April 6, 2012 news
"He took great care of me personally, as one of his loyal fans and Marshall amp enthusiasts, ever since we first met in the early '90s."
Watch "Gotten" special video
March 29, 2012
Slash released this special video to help raise awareness for the plight of homeless youth in Los Angeles.
Help Slash save the Wildlife WayStation
March 23, 2012
The mission of the Wildlife Waystation is to rescue, rehabilitate, relocate, and provide sanctuary for exotic animals from around the world as well as native wildlife.
Slash talks about the new album
February 16, 2012
Rolling Stone visited Slash late last year to discuss the making of the album, why he is a "band guy" and the importance of jamming with other musicians to stay humble.
Slash to release second studio solo album May 22
February 6, 2012
Slash is currently in a Los Angeles studio putting the finishing touches on his second solo album. The as-yet-untitled disc is due out on May 18 in Australia, May 21 in Europe and May 22 in North America.