Slash's family
"I thank my parents for being who they are. They exposed me to environments so rich and colorful and unique that what I experienced made a permanent impression on me." (Slash)
His mother Ola Hudson
"She turned me on to all different forms of art and the importance of artistic self expression and creative communication thru music and dance from as early on as I can remember." (Slash)
Born in 1946, Ola Hudson was an African American costume designer whose clients included Ringo Starr, John Lennon and David Bowie. She died of lung cancer in 2009.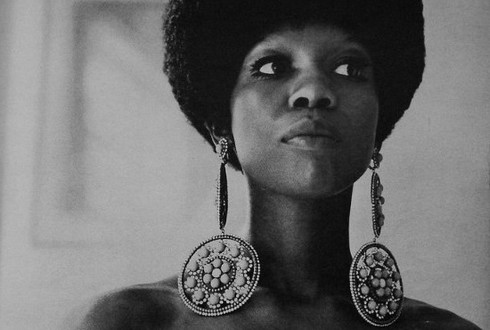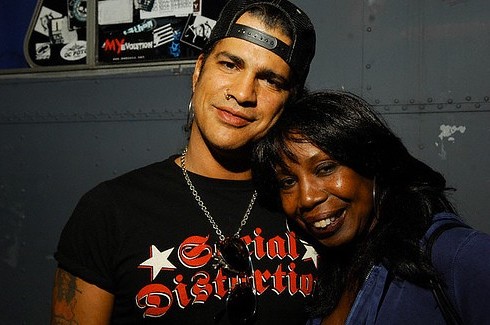 His father Anthony Hudson
"My first professional gig was at Al's Bar, playing in a band with friends of my dad's. My dad was very proud of my love of guitar and always bragged to his friends about me." (Slash)
Anthony Hudson is an English artist who created album covers for musicians such as Neil Young and Joni Mitchell.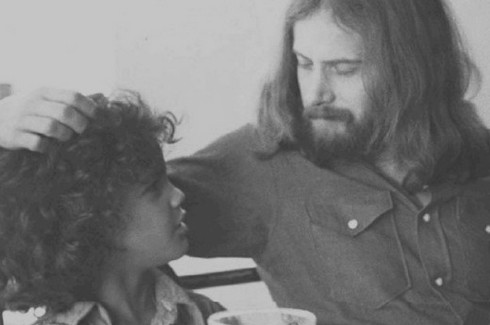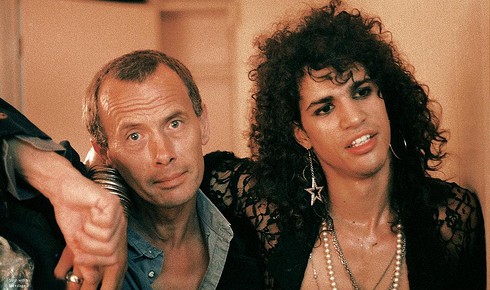 His brother Albion Hudson
"The birth of my brother changed the dynamic of the family a bit. Suddenly there was a new personality among us. It was cool to have a little brother and I was glad to be one of his caretakers." (Slash)
Born in 1972, Albion "Ash" Hudson is a designer who founded ConArt Inc. which is a graff-inspired brand for clothing, surf and skate items, printables that also credits graffiti art and artists. He has designed several album covers for Slash.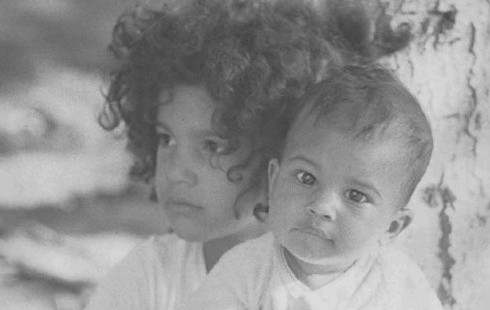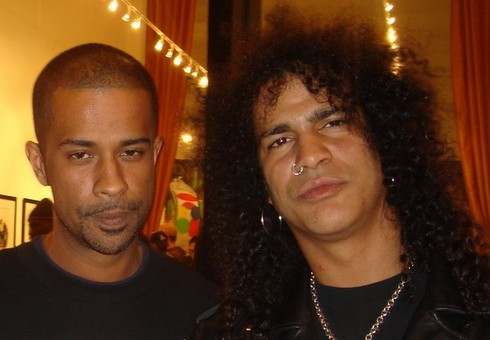 His children London and Cash Hudson
"I want to make sure that I instil in my children some of the values that kept me grounded growing up. In the midst of all the drugs and the booze, there was always a decorum and set of manners." (Slash)
Slash and Perla have two children, London Emilio and Cash Anthony, born in 2002 and 2004 in Los Angeles.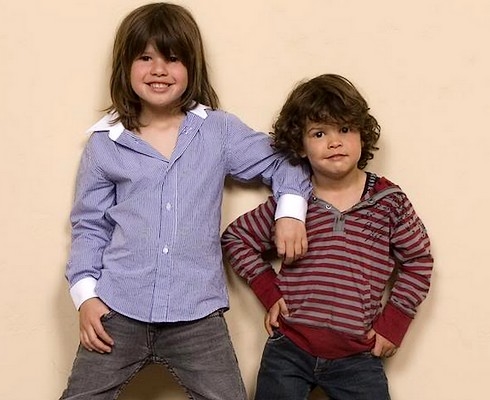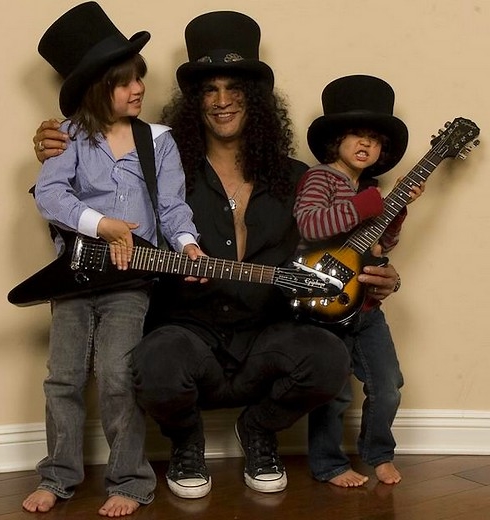 His girlfriend Meegan Hodges
"Congratulations on your 15 years of sobriety! An addict who achieves recovery is capable of achieving anything. I am so proud of you every day but today I am so very extra proud of you." (Meegan Hodges)
Slash and Meegan first dated in 1989. She was a former roommate of Erin Everly, who was married to Axl Rose. Slash and Meegan share their life together since 2015.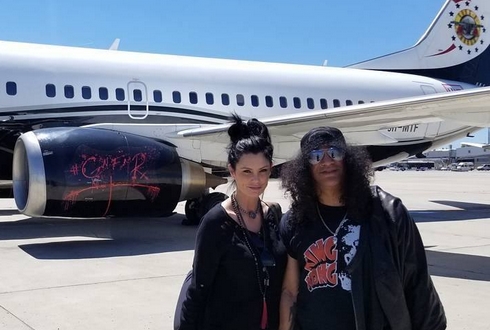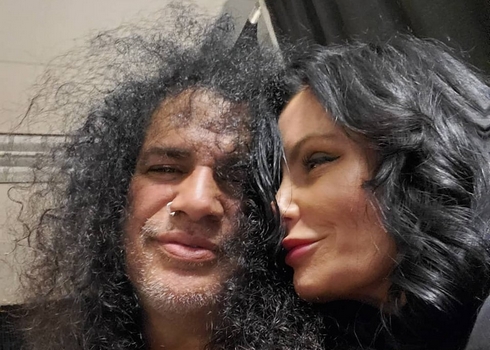 His ex-wife Perla Ferrar Hudson
"We're completely polar opposites, him and I, and it's up to me to bring him out of that on a regular basis and be part of the real world." (Perla Hudson)
Perla Ferrar first met Slash in 1992, backstage at a Guns N' Roses concert in Las Vegas. They married on October 15, 2001 in Hawaii had two children and divorced in December 2014.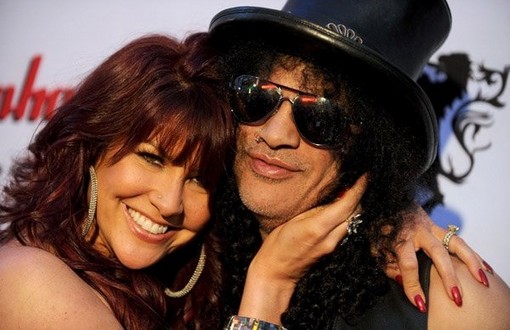 His ex-wife Renee Suran
"She was really good-looking and she knew it, and that whole vibe locked me like a tractor beam." (Slash)
On October 10, 1992, Slash married model-actress Renee Suran in California. They divorced in late 1997 after five years of marriage.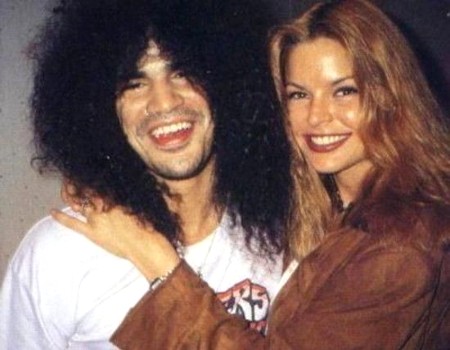 His bodyguard Junior
"That's it man... We gotta keep on going now." (Junior)
Junior is Slash's bodyguard and assistant since 2009 and, as he follows him everywhere, he is almost part of Slash's family.