Slash Made in Stoke 24/7/11 review
November 5, 2011
"One of the things about doing the solo record and setting up my own tour was I wanted to play in places I'd never played before. And so Stoke was something that was high on my list"
said Slash. So that July 24 night, when he returned to his British hometown to perform a sold out show where he lived until he was five years old, was a special night. Thankfully for fans not lucky enough to be there, the cameras were rolling for a live DVD, Blu-Ray and CD which is set for a November 15 release date on Eagle Rock. Slash Paradise had the opportunity to watch and listen "Made in Stoke 24/7/11" DVD and CD before.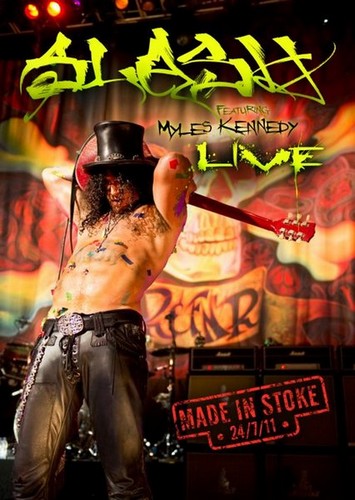 The band: Slash / Myles Kennedy / Bobby Schneck / Todd Kerns / Brent Fitz
Recorded: July 24, 2011 at Victoria Hall, Stoke-On-Trent (England)
Length: 160 minutes
Formats: CD / DVD / Blu-Ray
Label: Eagle Rock
Release date: November 15, 2011
Tracklist: Been There Lately / Nightrain / Ghost / Mean Bone / Back From Cali / Rocket Queen / Civil War / Nothing To Say / Starlight / Promise / Doctor Alibi / Speed Parade / Watch This / Beggars And Hangers-On / Patience / Godfather Solo / Sweet Child O' Mine / Slither / By The Sword / Mr. Brownstone / Paradise City
Captured at the 1,500 capacity Victoria Hall, this show was part of the intensive We're All Gonna Die World Tour 2010-2011 (140 shows in 37 countries), featuring vocalist Myles Kennedy, bassist Todd Kerns, drummer Brent Fitz and guitarist Bobby Schneck. The 21-song set spanned Slash career from Appetite For Destruction to his 2010 self-titled solo album. And when he stated after the concert:
"Stoke was a fuckin' blast!!! Great vibe and energy. It's going to make a killer DVD"
, he was right. This Made In Stoke CD/DVD will sound like gold to fans!!!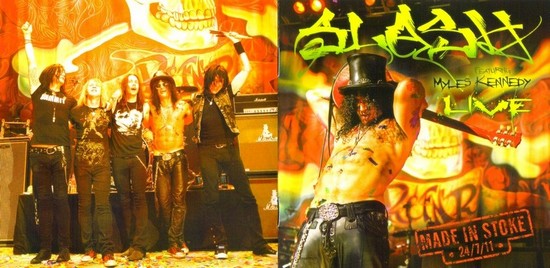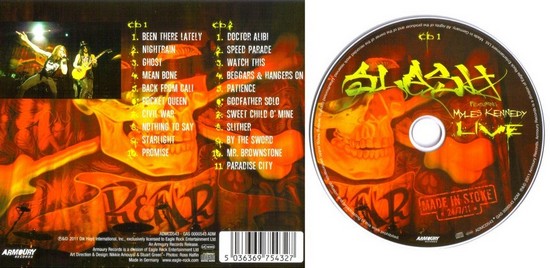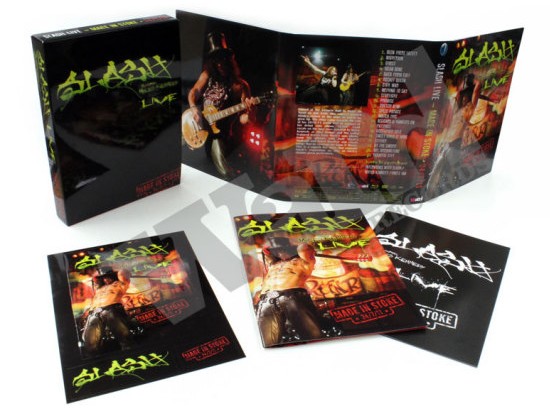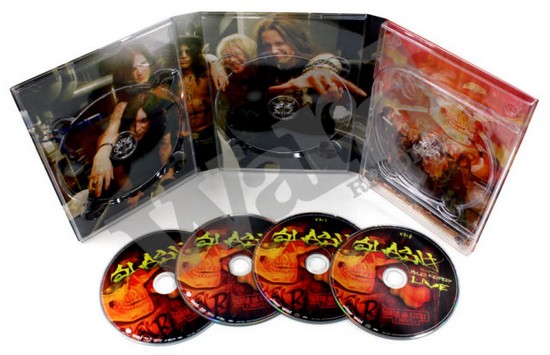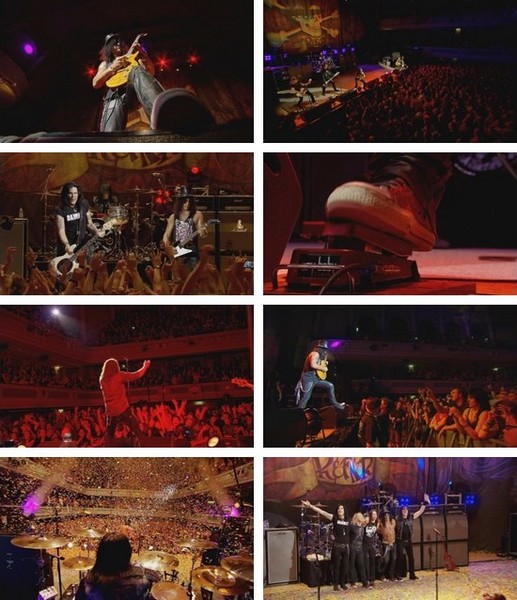 Thanks to Isabelle, Manon and Charlotte.