Slash in Angry Birds Space
March 16th, 2013
Slash has been a longtime fan of Angry Birds considering that video game "like a drug, only cheaper". So, in February 2013, when he was approached by Angry Birds maker in Finland, Slash agreed to team up with Rovio to record the theme song for Angry Birds Space. This instrumental tune can be heard over the opening sreens and a button with a musical note calls up an image of Slash transformed into one of the game's characters, complete with a link to purchase Slash's music.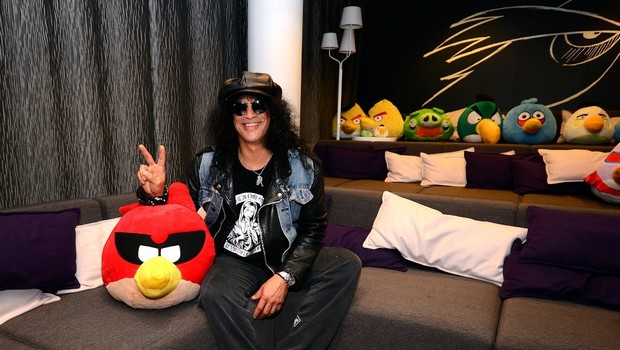 Check out this video about the recording process!!!
The Angry Birds Space version takes gamers through planets filled with water, strange aquatic life and bad piggies in boats.
>> Download Angry Birds Space iPhone version
>> Download Angry Birds Space Android version
>> Download Angry Birds Space Mac version